A day after US secretary of state Mike Pompeo denied of any cold war with China, former chief of India's intelligence agency Research and Analysis Wing (RAW) Vikram Sood said that the cold war was very much in air between the two. He was speaking at an event in Jaipur where he also shared concerns over increasing dominance of China and its possible impact on India.
"If I was still the chief of RAW, I would have had all my resources concentrated on China," Vikram Sood said stressing on gravity of the situation. Sood, who is the author of 'The Unending Game', reflecting his espionage insights, was sharing the dias with India's former high commissioner to Pakistan TCA Raghavan, whose book 'People Next Door' deals with curious relations between India and Pakistan. During the conversation, two senior officials termed China as a paramount concern and its equation with US leading to near cold war scenario.
"This new cold war will be different from the old cold war as there was limited economic relations between US and the USSR. This is not the case between US and China," said Raghavan.
The new emerging global equations have created new opportunities and challenges for India. The former diplomat Raghavan is impressed by the growth registered by China and the ex-intelligence chief said that it is for India to choose between its democratic values and Chinese ethics.
"It's a choice the people of India will have to make. If we wish to follow the Chinese model of growth then we will have to surrender our democratic values and rights," said Vikram Sood in response to Raghavan's admiration of China's achievement in uplifting millions of its citizens from poverty to middle class status.
Both the speakers, however, agreed that even as China poses a challenge, India too has its weight to counter any offensive move from the former.
Date updated:
Sunday, 11 November 2018 – 6:00am
Article Images: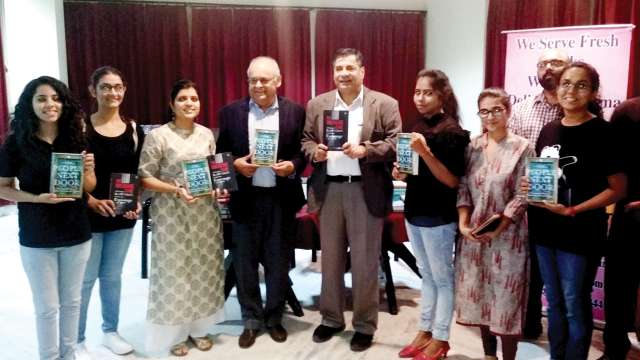 from Daily News & Analysis https://ift.tt/2qGtE0Q