The city police have registered a total of 53 cases against firecracker sellers and 100 cases against people flouting Supreme Courts guidelines regarding bursting of crackers beyond permissible time limits.
The numbers have been made available by the cops two days after the festival of Diwali and according to the cops, the numbers vary in different zones, across the city.
According to the police, along with locals, who violated the guidelines of the apex court, taking actions on illegal sellers and manufacturers of firecrackers was equally necessary as those held continued to sell crackers without proper and required permissions. The SC had in October perimitted sale and manufacture of low emission "green firecracker" countrywide and had allowed bursting of the same for a fixed span of two hours (8pm-10pm) during Diwali and New year. Before the arrival of the festival, cops had ensured that the guidelines are followed rigorously and no loopholes are left in executing the same.
"The action taken by the police comes for violating the guidelines issued by the court and different police station across the city have different numbers of the defaulters against both locals and dealers, sellers and manufacturers of firecrackers. Those booked under the provision for violation not the rule shall face action under relevant sections of the Indian Penal Code and The Bombay Police Act."said Deputy Commissioner of Police, Operations, Manjunath Shinge.
In the first case of violation the Trombay police had booked two persons for bursting firecrackers at midnight. Later, the Marine Drive police also detained seven people for flouting the orders of SC. Similar such cases were reported at Bandra and Nirmal Nagar police stations respectively.
To address the flurry of complaints in huge number, the Mumbai police showed alertness via social media and also the police control room managed to reach out to those areas where crackers were set off after permissible time limits.
Date updated:
Sunday, 11 November 2018 – 6:10am
Article Images: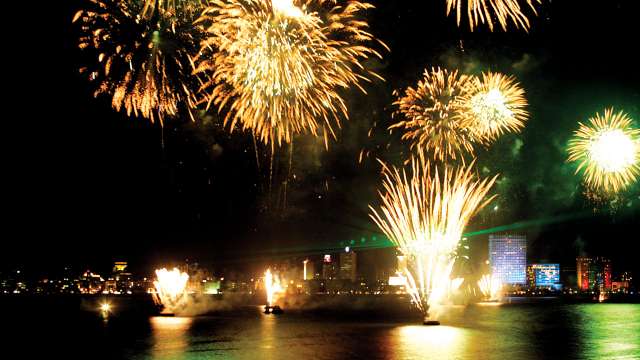 from Daily News & Analysis https://ift.tt/2QzkJd5