The Outer Delhi Police has arrested four criminals who were also sharp-shooters of the infamous Neeraj Bawania gang. The accused have been identified as Satish, Hemant, Amit aliasToto and Amit alias Daku. The police also recovered a country-made-pistol, three live cartridges and a Honda Amaze car.
A team was constituted for night patrolling during festive session. While patrolling early morning on November 9, the police received an information that gangsters of Neeraj Bawania gang are moving on Rohtak Road in Nangloi area in a white car and they may commit some heinous crime.
A trap was laid by the team at Sukhi Nahar Picket, Nangloi. At about 2.55 AM, one Honda Amaze Car was seen approaching the picket but on seeing the police team they tried to escape the picket. The police team closed the barricades and ensured that the car was blocked. The driver of the car namely Satish came out of the car with one country made katta but the alert police team overpowered him and his three associates were arrested as well.
"During sustained interrogation, they revealed that they belong to Neeraj Bawania Gang and are involved in various crimes. They further revealed that they wanted to commit carjacking of a luxury car so that they can use the vehicle for further activities of their gang," said SEJU P. KURUVILLA, DCP, Outer Delhi.
CAUGHT IN TIME
A car approached the picket but tried to escape upon seeing the police

The police closed the barricades and ensured that the car was blocked
Date updated:
Sunday, 11 November 2018 – 6:25am
Article Images: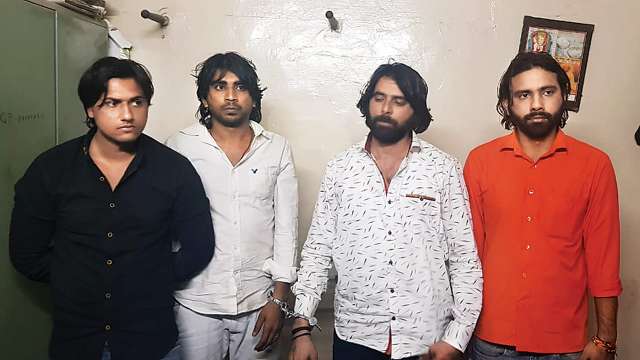 from Daily News & Analysis https://ift.tt/2DycQC2