As the two dominant political parties — Congress and BJP — struggle to manage an overwhelming number of aspiring candidates ahead of the assembly elections, the candidates hold sway in the divided third front parties. As the dominant parties evaluate candidate's individual potential against larger impact of caste and communal equations, the smaller parties are even willing to adjust their seat sharing pattern in accordance to the candidates' winning possibilities.
A similar arrangement is being perceived in the projected coalition of Ghanshyam Tiwari's Bharat Vahini Party (BVP) and Hanuman Beniwal's Rashtriya Loktantrik Party (RLP). "Winning candidate will be given preference, irrespective of party background," says an official of the BVP. The BVP state president, Ghanshyam Tiwari, had shared platform with Beniwal at the launch of RLP, where representatives of Samajwadi Party (SP) and Rashtriya Lok Dal (RLD) were also present, indicating a large alliance in the state. However, while both BVP and RLP remain new entrants, the SP and RLD have limited presence in Rajasthan and all these parties mainly have influence on around 50 seats of Shekhawati, Marwar, Mewat and Dang regions.
"Ticket sharing will not be an issue, we are united to provide people an alternative option from the BJP and Congress and will do all that is required to achieve the result," says Tiwari. The two parties have yet not declared any of their candidates so far as they are waiting for leaders will fall out with BJP-Congress after ticket distribution.
Date updated:
Sunday, 11 November 2018 – 5:50am
Article Images: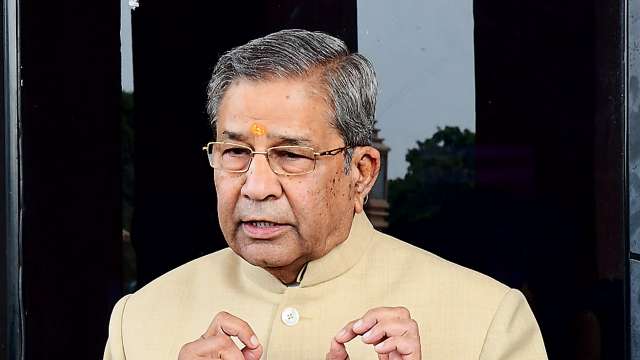 from Daily News & Analysis https://ift.tt/2FjfNYD