Kerala's famed Nehru Trophy Boat Race, which was postponed due to the deluge that hit the state recently, was held in Kuttanad here on Saturday. The event, kicked off by Kerala Governor P Sathasivam, had Tollywood star Allu Arjun as special guest, besides team members of Kerala Blasters.
The first-ever Nehru Boat Race was conducted in 1952 to honour Pandit Jawaharlal Nehru when the then Prime Minister visited Alappuzha. Usually conducted on the Punnamda Lake on the second Saturday of August every year, this time the event had to be pushed to November due to the devastating floods. Kuttanad was one of the worst-hit areas in the floods, which had affected Kerala's tourism industry and the houseboat business in the Alappuzha district.
In their attempts to rebuild the place and revive tourism, district authorities recently conducted a houseboat tour called 'Back To Backwaters'. Those who took part in the event were asked to spread the word on social media.
As many as 81 boats, including 25 snake boats took part in the event. While 'Payippadan Chundan' won the race, 'Mahadevikadu Thekkathil' was the runner-up. Devas of Puthooran Boat Club won the Thekkenodi women category.
The lake front, normally filled with an estimated two lakh people — including tourists — for watching the event, however, didn't witness that crowd this year. However, for the people of each village in Kuttanad, a victory at this race for their village boat is something to be cherished for months to come.
Date updated:
Sunday, 11 November 2018 – 5:50am
Article Images: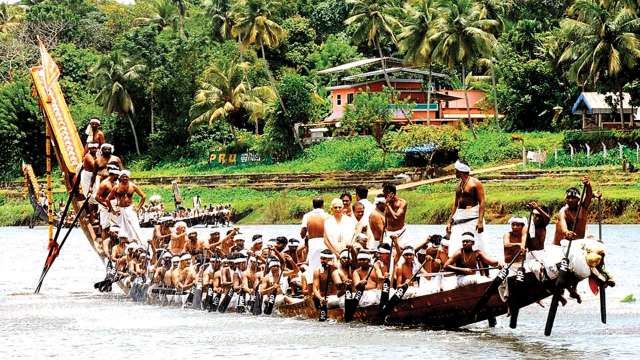 from Daily News & Analysis https://ift.tt/2FjfNrB